The appropriate order management software can play an essential role in increasing the mobility and efficiency of the business. According to data, in the past five years, the demand for an order management solution has significantly increased, nearly double it.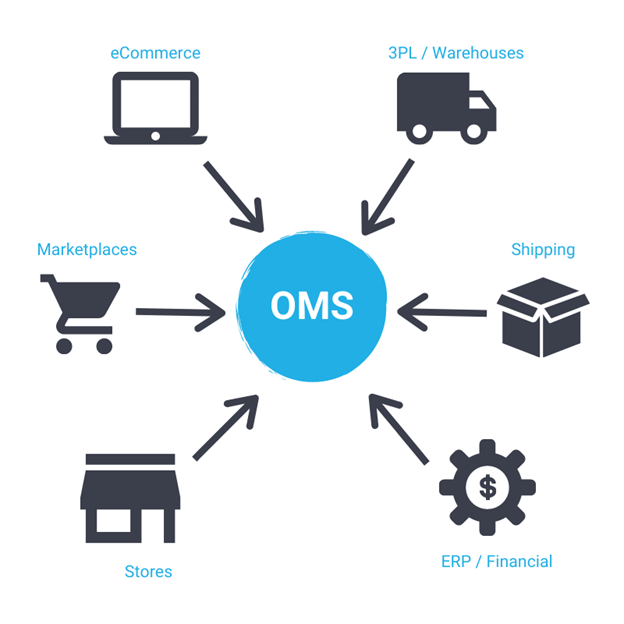 Thanks to the modern eCommerce landscape, traditional manual processes are changing. While initially shipping an order would take more than five to six days, it's being shipped in just two days because of automation. With the changing times, businesses should adapt to the changing technology. Modern technology such as the order management system can help streamline the process. According to Salesforce, due to integration, there has been a 44% increase in B2B buyers globally in 2020 alone.
What Is Order Management Software?
The primary role of order management applications is to streamline the business process to meet customers' demands. It follows a very organized manner to ensure the smooth functioning of the business.
The order management solutions ensure a faster delivery to the customers. It manages your payment history, orders, inventory, and more. With the help of real-time data tracking, you will be able to manage your entire team, and you will understand if you and your team are on the same page.
As a result, it will help you manage your sales from start to end.
Benefits Of Order Management Solutions
If you haven't yet implemented an order management system in your business, you should consider doing so. It streamlines your business, but it also helps to provide a great customer experience.
Here are some of the common benefits of including order management solutions for your business:
1. Numerous Product Options And Alternatives
What would you do when you're looking for a product and it runs out of stock? You will often search for an alternative. While manually following the process can be time-consuming, the software can ease it. The software will play an important role in increasing sales by providing alternative suggestions to your employees.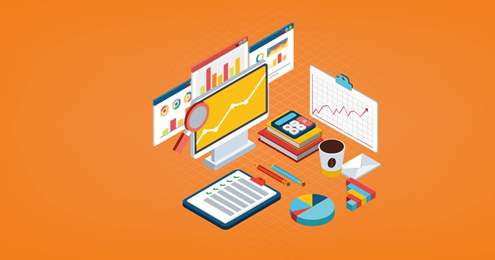 Furthermore, the order management software will also provide add-on options, ensuring you don't have to keep the customer waiting.
2. Inventory Management
The eCommerce industry has often struggled with inventory management. If your business runs out of inventory, you will not manage the orders. This will eventually bring about customer dissatisfaction.
The order management software will play an important role in tracking the inventory. Businesses of all sizes should consider using the software. However, reports suggest that only 43% of small businesses track their inventory using the software.
Businesses that sell fast-selling goods will need to keep their inventory stocked. While it will be difficult to keep a track record of it manually, the order management application can help to optimize the process. It will offer constant notifications about the status.
Furthermore, if there are slow-moving products, the software will allow you to track the sales monthly or weekly. It will also help you manage the inventory pool management across the distribution centers and stores.
3. Sales Tax Automation
Tax calculation can be time-consuming and tricky. Therefore, you must have software that performs all these complex tasks for you.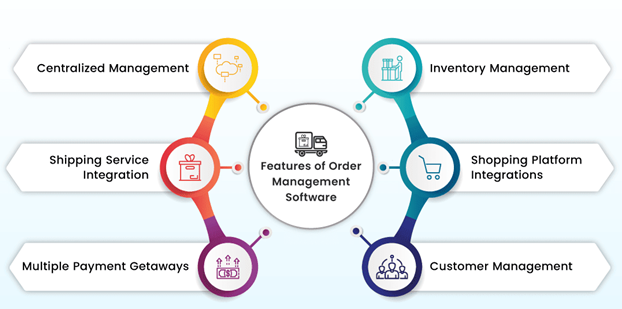 While you focus on other aspects for improving your business, you can rely on the system to do the tax calculations. Furthermore, many order management applications also come with an optional geolocation integration that helps manage the customer tax rates and integrates the sales process.
4. Credit Management
You can opt for integrating your order management software with accounting. Therefore, your entire business team can collaborate and maintain real-time sales and balances.
The account integration will provide a smooth process for the customer as it helps them view the invoices. Furthermore, it will also track which customer has exceeded the credit limit.
As it helps streamline your business activity, you can enhance customer relationships. Businesses can keep their customers from delaying payments and help those with poor credit.
5. Better Control On Data
Data control is significant for the smooth functioning of businesses. When your company has a massive influx of data, it is prevalent for you to make mistakes.
The order management application helps to reduce the chances of mistakes by offering complete control of data. It will integrate the entire process from order generation to delivery. Since it integrates everything into one place, there will be fewer mistakes.
Furthermore, businesses will not have to wait for data to be calculated. Since everything will be stored and integrated into one place, you will have the flexibility to review and amend it. As a result, you will have complete control over the data.  According to Bringg, around 57% of customers tend to stay loyal to businesses if they receive same-day delivery.
6. Automated Payment Processing
Businesses can't automate the entire business process because it is time-consuming. However, the right order management software can play an important role in automating the whole business payment process.
It will record when the order was placed, when it was shipped, and the progress in the schedule. This will prevent your employees from engaging in tedious tasks. The software will automatically generate the invoice and send it to the customer.
With the help of software, businesses and customers will stay on the same page.
7. Returns And Exchanges
It is common for you to receive return and exchange requests in an eCommerce business. This may mostly be because of shipping the wrong item, product breaking during the delivery, late delivery, and more. Businesses try their best to reduce the risk of returns and exchanges.
Every eCommerce business should provide good after-sales support, which helps them understand customer feedback. While it was efficient for managing the system manually, now you can focus on integrating the entire process.
With the help of an order management application, your business can provide exceptional after-sales support. You can provide the flexibility to customers to use the software to initiate the returns by themselves. Furthermore, it will also help you track the refunds of the orders.

Final Words
An order management software can help conduct all the crucial tasks of your business. It will manage the returns and refunds across different channels. This will help ensure that you can offer a better refund and return services.
You can add significant value to your business with order management software. Having an order management system integrated into your business will help to increase your sales and provide a delightful experience to the customers. Therefore, if you haven't got the order management software yet, you should consider getting it.