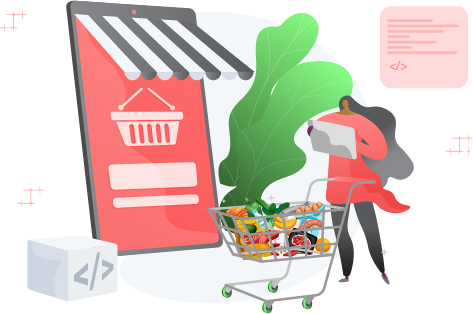 The industry is heavily dependent on Trade promotion and product availability.
In most of the emerging markets, the general trade category is still dominant.And the manufacturers are mostly dependent on the field sales to push and grow sales.
A Mobile SFA solution helps in identifying the ideal retailers, realise trends in the markets, get information about availability and visibility of the product in the market.
PepUpSales - Mobile SFA has features that can help FMCG companies manage their Sales and Distribution better.

Beat Adherence
Sales Managers can plan and assign beat routes to their sales team for each day. At the end of the day a report can be generated about the number of outlets visited in the route and also which outlets were left out.

Finer sales data
Traditional pen and paper DSR's do not provide analytics. With PepUpSales, the sales data is available for analysis. Sales managers can see which items are selling better than others in particular outlets or which outlets are doing better in a particular market or how many times a class outlet has been visited. What is the average time taken by distributors for executing orders.

National level data in a single snapshot
PepUpSales provides real time sales data. So, all the DSR's right from the national level to the state level to individual Salesman are available at fingertips.

Secondary Sales
A distributor can log in into the PepUpSales app or portal and mark all the orders that he has executed. In case, the distributor is too busy to mark order execution, the salesmen can do so right from his Mobile SFA app. PepUpSales gives true visibility about Secondary Sales.

Distributor / Outlet Stock
Salesmen can audit stock of distributors and retailers and punch them in PepUpSales - Mobile SFA. All the nationwide stock information is available in real time.

Cross Sell / Up Sell
Sales Managers can try out different schemes to see which one is working best. Schemes can be easily configured from the web-based PepUpSales panel and be immediately be available to all the salesmen in the field. An SMS, informing of the scheme availability, can be fired to targeted retailers at a click on a button.

Stock availability
View the stock available at each outlet as well as of the complete market.

Product Visibility
For each outlet the exact facings can be available in real time. The sales managers can rest assured that their partner chains are well stocked on the products and they are showcased as planned.

Product Promotions
Salesmen can cross check the promotions that are running on each chain's outlets. Photos can also be taken to complete the modern trade surveys.
Ask
for a Free

Demo

Don't have Pepup Sales yet? Increase your Business by Tracking and Managing your Sales Team and Field Force. Integrate your Sales, Smart Way